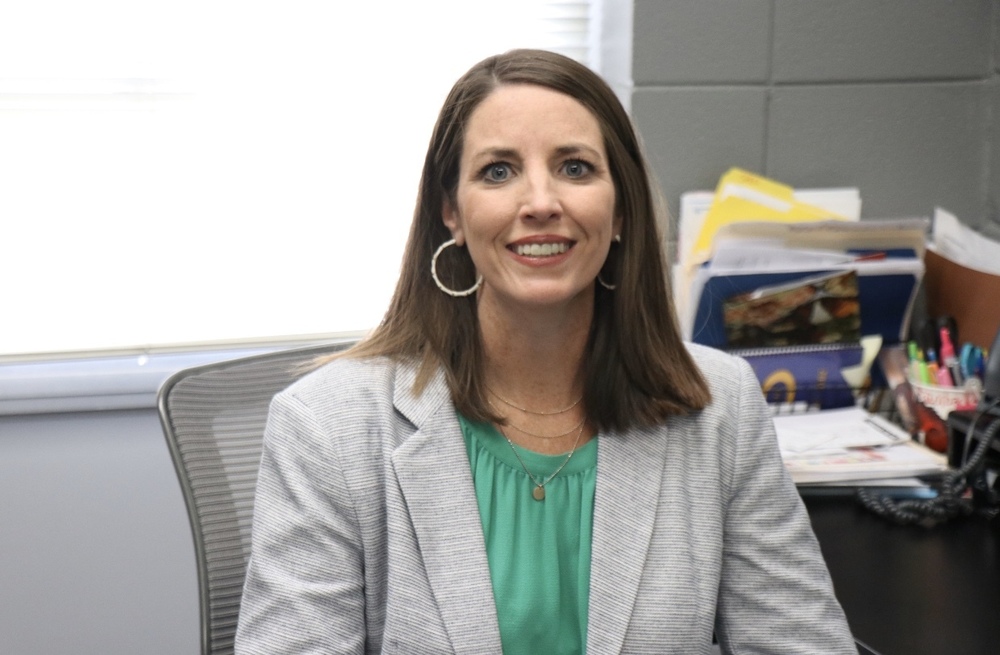 Christy Norwood Named Principal at Young Elementary
Rick Schaeffer
Monday, April 13, 2020
Christy Norwood, who has served as assistant principal at Central Junior High for the past two years, has been named principal at Bernice Young Elementary. Norwood replaces Debbie Flora, who is retiring at the end of the academic year.
"I am beyond excited to lead Bernice Young Elementary to continued success," Norwood said. "I spent 15 years at an elementary school before coming to Central Junior High and I am looking forward to returning to my elementary roots.
"My entire professional career has been in Springdale Public Schools. Mrs. Flora was the principal at Jones Elementary, where I started as a teacher. I am honored to work with Mrs. (Stacy, assistant principal) Plumlee and the staff at Young Elementary to build on the success Mrs. Flora helped establish. I want to thank Dr. (Superintendent, Jim) Rollins and the administrative staff for this opportunity."
A graduate of the University of Arkansas who earned her masters of arts in teaching while interning at Smith Elementary, Norwood taught at Jones Elementary for eight years before being named assistant principal at the school.
"Mrs. Norwood has done exceptional work throughout her career and is well prepared to lead Young Elementary," Dr. Rollins said. "It is an inspirational experience to see outstanding leaders mature and ready themselves to lead schools toward excellence. Mrs. Norwood is a fine example. She is outstanding."