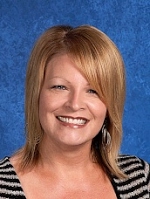 Mrs. Julie Dudley
John Tyson Counselor
Email: jdudley@sdale.org

What are School Counselors?
"School Counselors are the first line of
support for students. Students can't achieve
academically when they can't cope with
social and emotional problems. School
counselors can help guide students in their
journey through childhood and
adolescence." Harry Wong
John Tyson Elementary Counselor Corner

What services do School Counselors provide?
Individual Counseling
Small Group Counseling
Crisis Intervention Services
Parent Education and Conferencing
Teacher Collaboration and Conferencing
Student Leadership Opportunities

Classroom Guidance Lessons
-Feelings-
-Drug Awareness-
-Decision Making-
-Bullying-
-Conflict Resolution-
-Problem Solving-
-Anger Management-
-Social Skills-
-Study Skills-
-Self-Awareness-
-Safety-
-Career Education-
-Character Education-
and more.....!!!!
*******************************