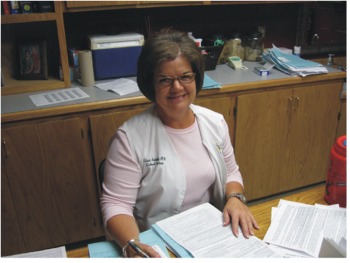 Mrs. Lisa Huskey
RN - John Tyson School Nurse
**************************************
ATTENTION PARENTS & GUARDIANS

Students must be free of fever or vomiting for 24 hours without
any medication before returning to school.
All medication must be brought to school by an adult.
DO NOT SEND MEDICATIONS WITH STUDENT
OR
ALLOW THEM TO CARRY THE MEDICATIONS
AROUND SCHOOL CAMPUS.
We MUST have current phone numbers on file for all students.

BACK TO SCHOOL CHECKLIST

FOR ALL PARENT/GUARDIANS

From your school nurse

If your child has a health concern:
Make your child's health concern known
to the school and school nurse

Bring current signed healthcare provider
orders for treatments and all medications
to be given at school. Bring the
medication in the original pharmacy
container and sign forms in the office.

DO NOT send medications to
school with the child.

Give permission for the school nurse to
communicate with your family's
healthcare provider

Provide parent/guardian contact information and
update the school with any changes

Make sure immunization are up-to-date

Review with your child hygiene tips to
prevent the spread of infections
(WASH THOSE HANDS)

Provide a change of clothes in child's backpack,
especially younger students

Keep your child home if fever is more
than 100.4 orally, vomiting
or diarrhea within the last 24 hours